HOW IT ALL BEGAN
As a cello student, Robert Schenk had an idea of the ultimate case for his musical instrument. He used carbon as a starting point and moved away from traditional, heavy, industrial instrument cases to the light, organic, artisan-made "Accord case".
The success of the Accord case exceeded his wildest expectations. It became the lightest, strongest, most functional and most beautiful case on the market.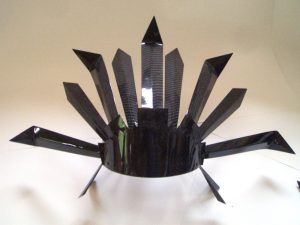 Today it stands out as the world-leading brand for all sorts of musical instrument cases – from electric guitars to stringed, wind and even rare ancient instruments. Treasured Stradivari, Amati, and Guarneri instruments are trusted to  Accord cases, as are the instruments of many rock and classical music stars including Sting, Carlos Santana, Lenny Kravitz, 2Cellos, Eddie Van Halen, Susanne Vega, Andy Summers, Tommy Emmanuel, and many others.
But this is where the real story begins. Robert realised the potential of applying the same principles of lightweight, beauty and strength to luxury accessories.
 

The idea came unexpectedly. It was pure excitement. So here it is, right in front of you: "A-case".
The new "A-case"  gives new meaning to excellence. The A-case products are made with loving attention and no compromises.  "A-case" currently offers a collection of briefcases, and a new series of beauty cases and travel accessories will soon be available – all with innovative functionality and great design.
It is the union of high technology and artisanship, colour and classic style, playfulness and strength, lightness and functionality. It is the synchronicity that I am personally so focussed on. That moment of stillness and creation. Everything stops there and becomes pure joy, the essence of Life that we are all looking for.
Welcome to my world – a world with a new meaning for excellence!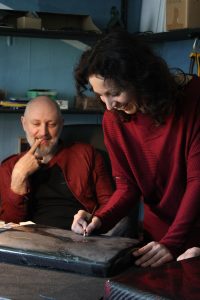 Robert Schenk, CEO and Inventor of "A case"